So you've been doing your research on your health. You've realized you should probably take an Omega-3 supplement for the myriad benefits they provide. However, you have concerns about your cholesterol level and the impact adding a supplement to your diet could have.

HDL and LDL Ratio
It's a common concern for thousands in Canada, but there is a possible solution to this problem: SeaDNA Omega-3 Seal Oil.
One key reason: seal oil's natural cholesterol balance sees HDL or "good cholesterol" in a higher ratio than LDL or "bad cholesterol" when compared to fish oil.
A recent scientific study (Mann NJ, et al. : Effects of seal oil and tuna-fish oil on platelet parameters and plasma lipid levels in healthy subjects. 2010) examined the difference between seal oil and fish oil as it pertains to cholesterol in healthy, human patients. It found:
"HDL-cholesterol levels increased (P = 0.01) with seal oil only. Hence, seal oil may be more efficient than fish oil at promoting healthy plasma lipid profiles and lowering thrombotic risk, possibly due to its high DPA as well as EPA content."
The study proved that seal oil did not raise the "bad" cholesterol level in participants but did, in fact, raise "good" cholesterol levels along with providing other benefits.
Lower total cholesterol
A pioneering work on seal oil was conducted here in Canada at Memorial University in St. John's, Newfoundland. (Sukhinder D. Cheema et al: Diets enriched in Fish-Oil or seal-Oil have Distinct effects on Lipid Levels and peroxidation in BioF1B Hamsters, 2011) It also came to some strong conclusions regarding seal oil vs. fish oil and the impact on cholesterol levels. Their study was done on hamsters and it states:
"The  concentrations of  TGs (triglycerides) and  total  cholesterol  levels…were significantly lower in  seal-oil-fed  hamsters  as  compared  to  fish-oil-fed hamsters. "
Dr. Cheema's work further illustrates the positive impact seal oil can have on cholesterol levels.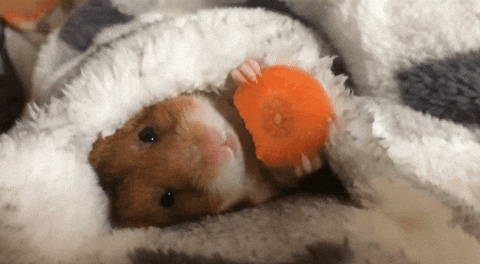 DPA makes the difference
For years, scientists have been amazed by the remarkable health of Inuk populations that consume high levels of seal and seal oil.  One of the most comprehensive studies on the topic was published by Dalhousie University's R.G. Ackman. His work ("Safety of Seal Oil as a Nutritional Supplement, 1997") came to this conclusion:
"A variety of records, some going back thousands of years…point to seal oil as perfectly safe for a role as a nutritional enhancer in our western society…There is no other practical source for the n-3 docosapentaenoic acid (DPA) component, recently shown to be functionally beneficial in the endothelium of the Circulatory system. It may be a pan of the reasons for the extraordinary health benefits among Greenland Eskimos consuming high levels of seal oil."
You'll notice once again it was DPA that was pointed to as the difference maker. Seal oil is one of the only places on earth, outside of a mother's breast milk, where this critical building block fatty acid can be found in high concentrations.
Science has spoken and the answers are clear: SeaDNA Omega-3 Seal Oil isn't only a healthy, balanced Omega-3 supplement. It has the potential to promote a healthier cholesterol balance for those battling high levels.
SeaDNA Omega-3 Seal Oil is natural, unique, pure and proudly Canadian and just may be your best Omega-3 supplement choice.  
For more information on SeaDNA Seal Oil quality, its benefits and the quota-based governed harvest we encourage you to join us at www. SeaDNA.ca
(Note: Individuals dealing with serious health issues should always consult their physician before starting any supplement regimen.)