Pet Health Products You Can Trust!
Pure Seal Oil
SeaDNA Seal Oil is easy to digest, and contains the power of DPA to help keep your pet's skin and coat healthy and promote overall wellness. Our Seal Oil for dogs and cats is made from the same premium quality seal oil we use for all our products.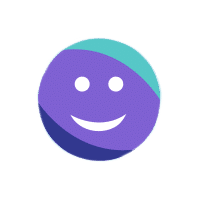 All the Benefits of Canada's Pristine Icy Water
CONTAINS 4% DPA
DPA occurs naturally in a few places. Seal Oil and mother's breast milk are two. DPA increases overall Omega-3 retention and it intensifies the benefits of traditional Omega-3's (DHA & EPA).
ENHANCED ABSORPTION
The mammalian molecular triglyceride structure of the seal will be more easily assimilated by your pet which means optimal digestion and absorption for better results.
ECO-RESPONSIBLE & 100% CANADIAN
Our seal oil comes from pristine and icy waters surrounding the Magdalen Islands and the coast of Newfoundland. Seals represent an abundant and renewable resource and their harvest is part of a responsible and sustainable marine ecosystem management.
Why Choose Seal Oil For Your Pet?
The seal represents a natural and complete source of omega-3 (ADP, ADH, AEP). The molecular structure of the mammal promotes digestion and absorption. In addition you encourage the economy of small coastal towns in Eastern Canada!
WILD OMEGA-3 SEAL OIL SUPPLEMENT FOR DOGS & CATS
Our clean protein snacks are ideal for all dog sizes, life stages, dogs with protein allergies, weight maintenance, training or as a nutritious meal topper for variety at meal time!
Our wild and natural seal meat comes from a responsible and sustainable harvest.
Safe choices for dogs with allergies and sensitive stomachs.
ZERO GLUTEN
WILD GAME MEAT
Free from glycerin, grain, gluten, artificial flavors and preservatives.
NUTRICIOUS
LOW FAT / NO CARBS
Dogs are meat eaters. Their metabolism is not made to assimilate carbs in large quantities.
Healthy Seal Treats
For Dogs