Spring is nature's way of saying, 'Let's party!'
But despite the arrival of spring,
the flu season is in full swing.
▽
You wake up in the morning as if you had not slept. You feel tired and confused. You have a headache. Your muscles are sore. 
You have the symptoms of the spring fever!
▽
Some say that spring fever is a normal phenomenon.
In Canada, this health problem encompasses several symptoms and strikes every year from the end of March to mid-April.
▽
Warning! Warning!
Never ignore what your body is telling you!
▽
But why in the spring?
The "Wood" organs, those whose energy is particularly active in the spring, are the liver and the gallbladder.
The liver is responsible for the body's defense mechanism
and it has a direct impact on the entire digestive system.
Many people feel sleepy after a meal …
Perhaps this is a warning your body is giving you?
Could you have diabetes and not know it?
>>>> So that's the reason that would explain my drowsiness ?!
A link has been established between the consumption of simple carbonhydrate foods and an increase risk of diabetes, obesity and heart disease.

 
>>>> Seniors, are even more susceptible to cardiovascular disease and diabetes!
▽
▽
The liver performs many essential functions related to digestion, metabolism, immunity, and the storage of nutrients within the body.
Of course you need to take good care of it!
…
>>>> Especially for the elderly who are more susceptible to cardiovascular disease!

But how should I take care of team?
▽
>>> Discover the benefits of a daily dose of SeaDNA Omega-3 made of 100% pure seal oil.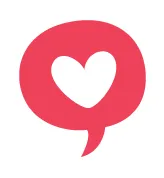 Our seal oil is harvested in the pristine and icy waters surrounding the Magdalen Islands and the coasts of Newfoundland.
SeaDNA Omega-3 encapsulates all the benefits of the Atlantic Ocean, creating an innovative, unique, natural and 100% Canadian product.
Seal oil has very specific nutritional properties, but is not very well-known among Canadians.
Seals represent renewable and abundant marine resources and their harvest is an essential element of good management of the marine ecosystem.
Seal Oil :
>>> Increases cardio protection
>>> Reduces inflammation
>>> Regulates / stabilizes mood
>>> Lowers triglyceride levels
>>> Increases the good cholesterol (HDL)
…
▷ Since a seal is a mammal, the human body can digest and utilize seal Omega-3 much easier than those from fish. This allows an optimal digestion and absorption for better results!
In the spring, when green shoots emerge from the previously frozen ground and buds return to the trees, it's time to consider your liver.
▽